Fire Emblem is a huge game with a lot of different characters, but these are the ones that fans all over the world like best.
The first game in the Fire Emblem series came out in Japan in 1990, more than 30 years ago. Over the years, a lot of the characters from these fantasy tactical RPGs have become fan faves. Some characters have stood out from the rest, from the old units you could join to the new ones you can only get in the Fire Emblem Heroes mobile game.
Some of them are shown in Heroes, and their original games could be remade or sold online. Get to know these beloved Fire Emblem characters from across the series. They aren't the main characters or their best allies, which are obvious crowd-pleasers.
Minerva (Fire Emblem: Shadow Dragon)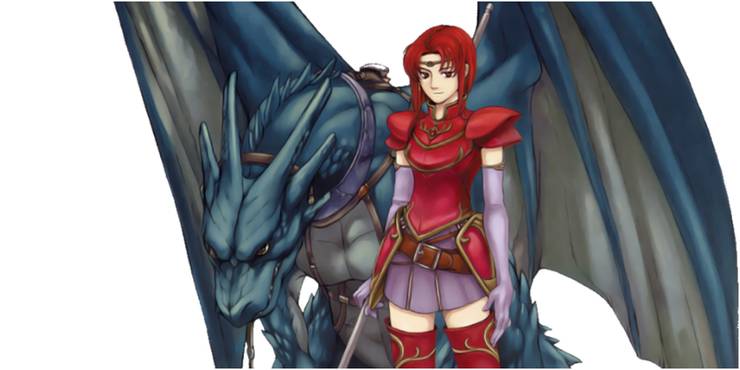 Minerva has been a character for a long time. She has been in different versions of Shadow Dragon and Mystery of the Emblem, as well as the episodes of Fire Emblem: Archanea Saga. She heads the Whitewings, a group of pegasus knights, while riding a wyvern.
Minerva is a good leader and a great bigger sister. She does what she has to do to protect her sister Maria, who is being held captive by their traitorous brother. Minerva takes Marth's side in the end, but only if he agrees to save her little sister. She is also often seen as a gay role model because she is close to Palla, a member of the Whitewings and the only knight to call her by her name instead of her rank.
Lugh (Fire Emblem: The Binding Blade)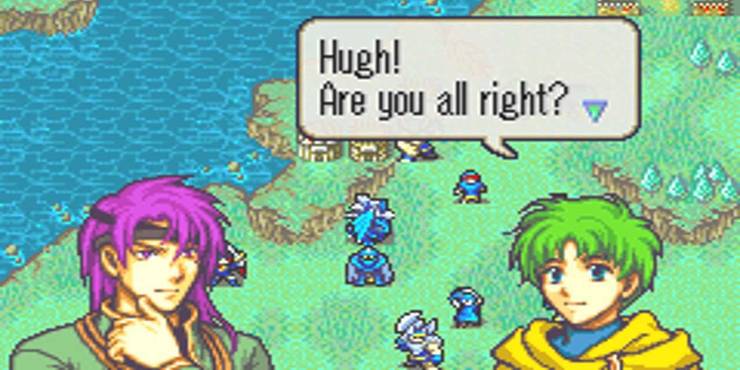 Lugh is a fan favorite because he is a strong magic user and an orphan with a good heart. However, he also falls into the Fire Emblem trap of characters with names that are almost the same. Hugh stays away from him for a while because he isn't used to being cared for in that way.
Because he was an orphan himself, Lugh wants to help people who need someone to care for them. Once the war against the Bern army, which destroyed his home, is over, he starts a magical school for kids who don't have families.
Thrasir (Fire Emblem Heroes)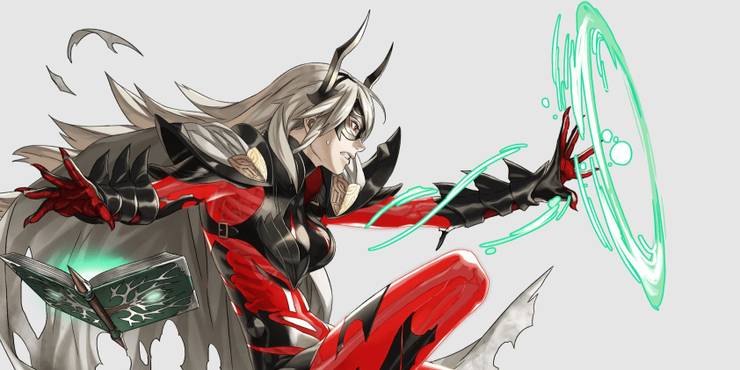 An interesting bad guy can make a story, and Thrasir, the enemy mage and general in Book 3 of this gacha mobile game, is a great example. You and the characters will feel a sense of psychological dread because of how bad things are going to get for her.
When Thrasir fights for the Realm of the Dead, which is ruled by a queen who gets power from every soul she takes in battle, these scary thoughts come to mind. Even though not everyone liked how her character changed, fans are eager to learn more about her darker themes and the spooky fact that Thrasir is really Veronica from a much more sad timeline.
Ares (Fire Emblem: Genealogy Of The Holy War)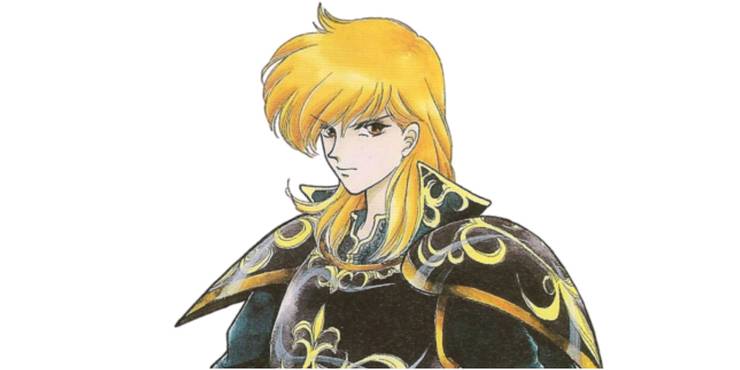 Ares was a natural choice to become a beloved Fire Emblem character. He has the kind of aloof, independent attitude that RPG fans like, and his long hair is gorgeous. When he shows his cousin Nanna his kinder side, it makes him even more interesting because it shows that behind his cold exterior is a kind heart.
He is also very kind to Laylea or Lene, Silvia's daughter, if Silvia isn't with someone. He only works with your liberation force to save whichever dancer is in the game at the time.
Python (Fire Emblem Gaiden)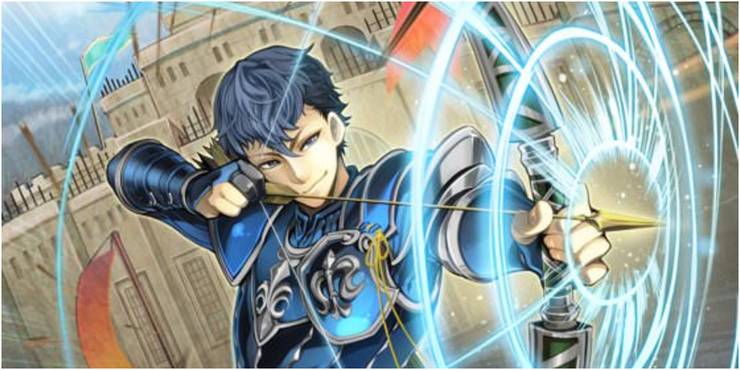 Python is well-liked because he is realistic to the point of cynicism but still has a laid-back attitude. He is especially popular next to Forsyth, his loyal but sometimes insensitive childhood friend. The way they work together brings out the best in both of them.
Python left his family because he was sick of his drunken father. Forsyth gave him a purpose in life by telling him to join the army. Many gamers see this childhood friendship as a romance, especially since the two characters' endings in the Fire Emblem Echoes: Shadows of Valentia remake are affected by each other.
Mist (Fire Emblem: Path Of Radiance)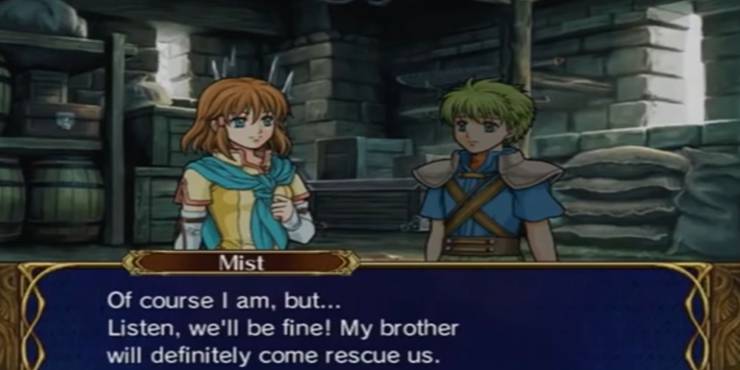 Mist is Ike's sister, but she is not as well-known as the Greil's Mercenaries boss, even though she has played in many games. But in Path of Radiance and the sequel Fire Emblem: Radiant Dawn, people liked her a lot because of how outgoing she was and how different her magic was.
She seems unimportant because she did jobs as a child while the mercenaries worked, but she is calm in dangerous situations and works with her brother in the sequel. Mist decides to become a healer and protect Ike after the Black Knight kills their father. During the final fight in Path of Radiance, she achieves her goal.
Alcryst (Fire Emblem Engage)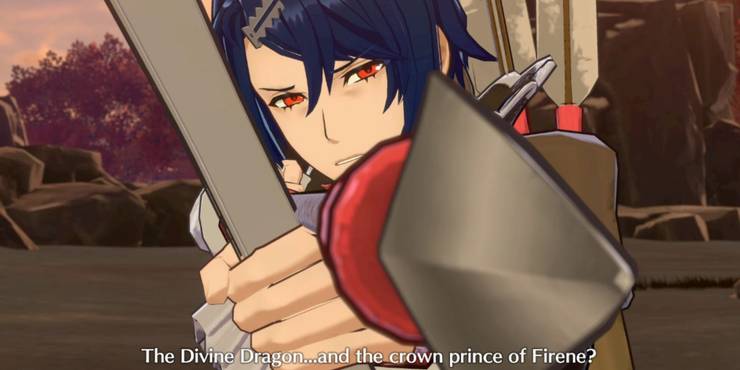 Alcryst is the second prince of Brodia in Fire Emblem Engage. He is known to have a very low opinion of himself. It's natural to want to protect him, and that feeling gets stronger when you learn that Alcryst sees the best in other people and the worst in himself.
Seeing him get past his negative thoughts and tap into his better side is a real treat. His guards told him that it is their job to keep him safe, not the other way around. And he has no desire to take the throne. He cares much more about making sure his father and bigger brother are safe.
L'Arachel (Fire Emblem: The Sacred Stones)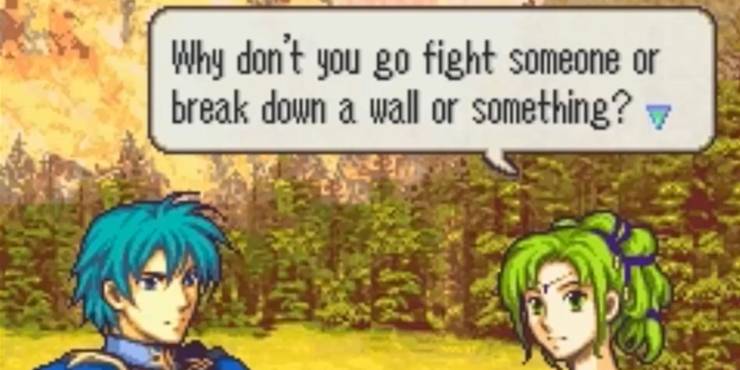 The princess of Rausten is spoiled and rude, and she loves being the center of attention. But that doesn't stop her from being helpful. If anything, her dreams of being famous drive her to do more good things. She will also comfort Eirika and Ephraim when things look bad. Even though she wants to be successful, these acts show that she is kind at heart.
Her over-the-top passion and naive belief in the greater good make her very likeable. Eirika is a favorite ship for her, and in their A-rank support conversation, she gave Eirika a national family heirloom.
Anna (Fire Emblem Series)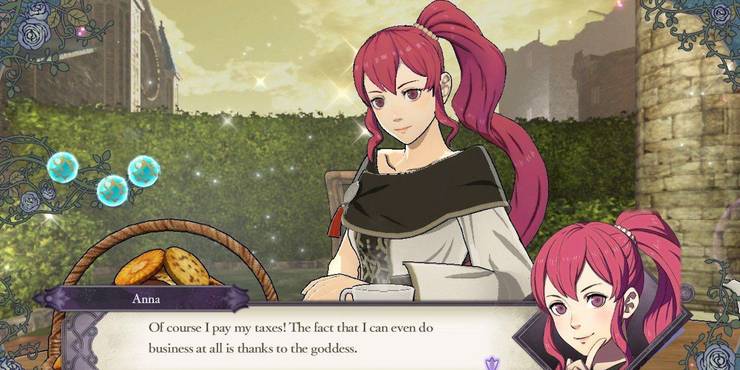 Anna has been a fan favorite for a long time and has been in ten of the 15+ games in this series. She's usually an NPC trader who loves making money and making deals. Anna has also been the guide for the tutorials and interacts with you in other ways, like when you pause a fight to come back to it later.
She was first available in Fire Emblem: Awakening, which was the first game in the series to come back from the dead. Being a Trickster was a good fit for her, since her playfulness got her started running Secret Shops.
Niles (Fire Emblem Fates)
Niles is part of the Conquest and Revolution paths in Fire Emblem Fates. For someone who has been left behind so many times, he is ruthless and surprisingly faithful. When he was at his worst, Prince Leo not only spared him, but he also hired him as a servant.
People were bound to love him because of the terrible things that happened to him and how devoted he was. Nothing makes you feel sorry for someone like a troubled person who is very guarded. The fact that you can see his fatherly feelings later in 8 Ball Pool shows that he is also a kinder person.
Inigo (Fire Emblem Awakening)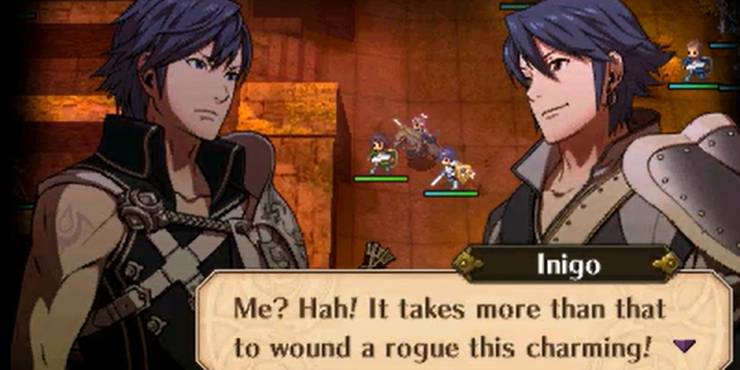 In Fire Emblem: Three Houses, Inigo was a male dancer in the story before the class was made available to all units. This makes him something of a role model for breaking gender norms. He also wears his mother Olivia's wedding ring after she gets lost in the post-apocalyptic world he comes from.
Add to that his carefree attitude, which hides his social nervousness. And you have a character that is easy to like. Olivia, his mother, tried to help him get over the shyness he got from his father by getting him to talk to girls. When you add the stress of the end of the world to that. It's no wonder that Inigo turned into a womanizer.
Linhardt (Fire Emblem: Three Houses)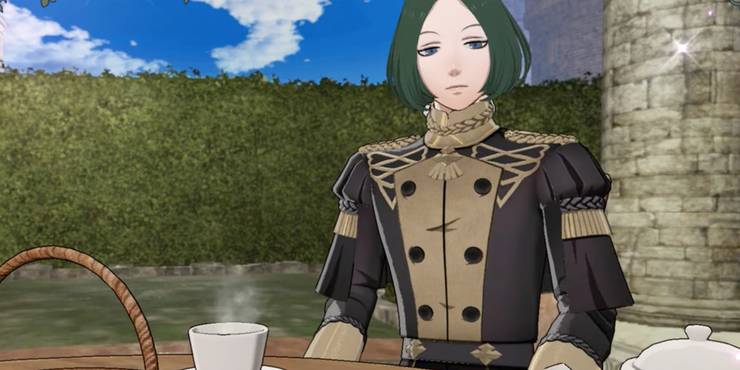 Linhardt von Hevring comes back in the spin-off game Fire Emblem Warriors: Three Hopes. He is loved for the same things that make his other characters confused. His autistic-coded behavior can be thought of as a form of implicit representation.
He doesn't know how to deal with social rules. So he won't understand or might even dislike what society expects of him. His obsession with Crests is another thing that a lot of people with ADHD do. Even more neurodiverse is the fact that it often makes him forget to sleep or eat. Even though he's not exactly a canon character, there are enough similarities to make him popular.